On Wednesday, August 8th after 17:00 UTC, search.maven.org will be taking on a whole new look geared towards the modern user. Thanks to significant input from the community since the search.maven.org/beta launch in 2017 as well as a few dedicated engineers here at Sonatype, we've managed to deliver a new platform that greatly improves upon original Maven Central Search and also retains the critical functionality relied upon by software engineers around the world.
What's changing?
Improvements to provide a better user experience
Display known vulnerabilities on open source components via Sonatype OSS Index
Fuzzy result matching for more more helpful results in case of spelling error
Improvements to allow for better use on mobile devices
What's being preserved?
Classic REST API behavior as described in the bottom half of the original API Guide.
The classic search.maven.org UI will continue to be available at https://search.maven.org/classic.
Changes to Bookmarkable URLs:
Post update, any bookmarkable URLs will need to be appended with "/classic" in order to resolve correctly.
Upon transitioning to the new site, we will be updating the API guide with the correct bookmarkable URLs.
Legacy search.maven.org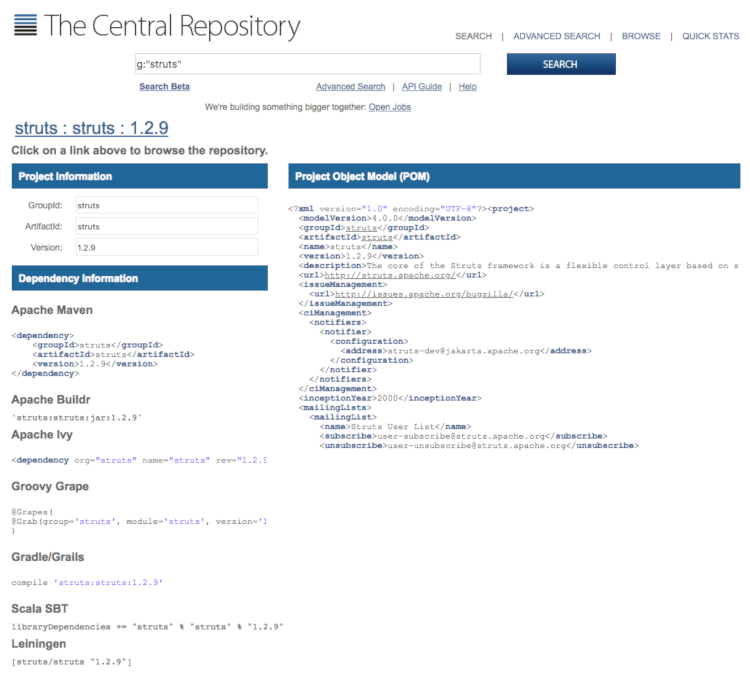 New search.maven.org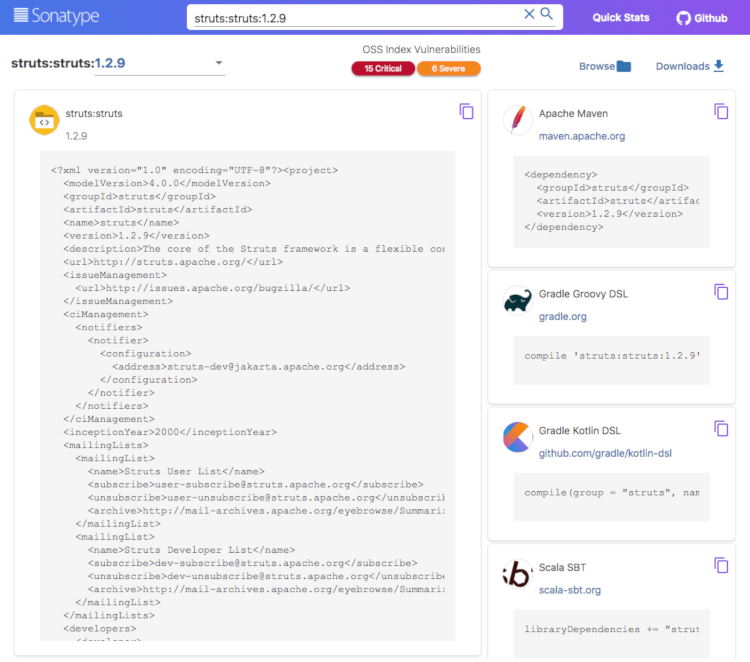 Follow @sonatype_ops on Twitter for further updates. Also be sure to visit the public search.maven.org public Github repo to contribute to this ongoing project.